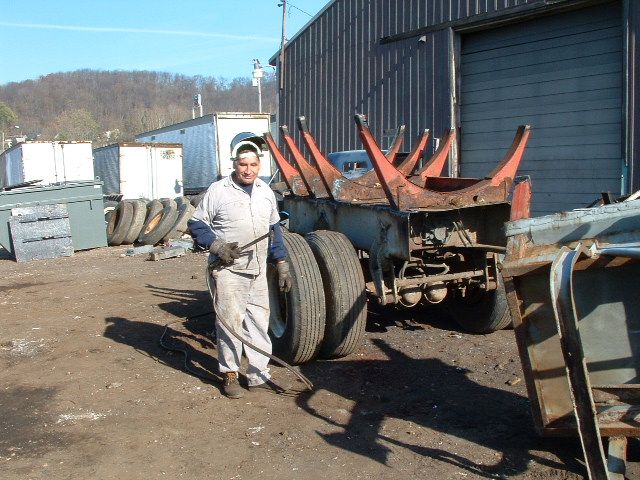 Joe Roe has been with us for over 13 years.
Joe is our "Junkie". When tanks have lived
their full life, they come to Joe for "last
rites". Joe's job is to send tanks to "their
final resting place", the scrap yards. As
you can tell, Joe enjoys his work.